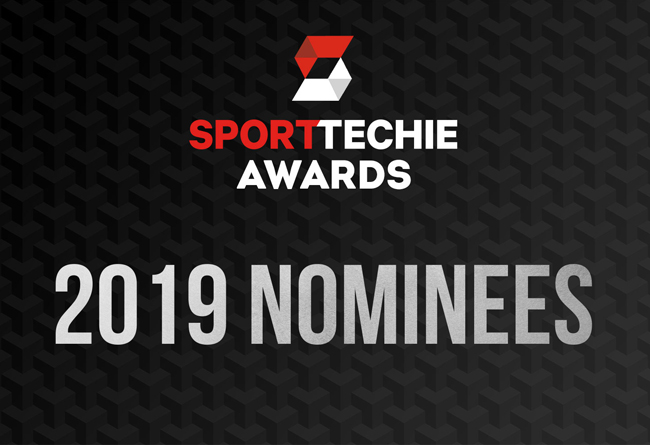 Atlantic League debuted electronic strike zone during 2019 Championship Season

(Lancaster, Pa., Dec. 17, 2019) – The Atlantic League of Professional Baseball (ALPB) has been included among the nominees for the annual SportTechie Awards, it was announced on Monday.

In the category of Outstanding Innovation, the Automated Ball-Strike System (ABS) is one of five nominees for an award. Following is a description from SportTechie regarding the nomination:

"Historically, few decisions in sports have been as hotly contested as umpires' ball and strike calls. Baseball's rulebook may define one strike zone, but each umpire personalizes it to the point that reputations spread across leagues and tendencies are analyzed in daily scouting reports…But in 2019 meaningful games were finally played with technology making the final call. MLB developed its Automatic Ball Strike system and implemented it first in the independent Atlantic League (with whom MLB has a testing partnership) and then in the Arizona Fall League, the first such games with players from MLB organizations using the so-called "robo ump." The verdict: pretty good. This first iteration used TrackMan radars and went well enough that commissioner Rob Manfred has pledged a program expansion to some full-season minor league ballparks in 2020."

The Atlantic League, in conjunction with Major League Baseball, installed TrackMan technology in each ballpark during the 2019 Championship Season. Following extensive testing, the Automated Ball-Strike System was first used to assist the home plate umpire in calling balls and strikes during the Atlantic League All-Star Game at PeoplesBank Park in York, Pa. on July 10. The first use of the ABS during ALPB games came on July 25 in games hosted by the High Point Rockers, Lancaster Barnstormers and Long Island Ducks.

The National Baseball Hall of Fame and Museum in Cooperstown, N.Y., requested and received a donation of the earpiece used by home plate umpire Fred DeJesus in the July 25 game between the Ducks and New Britain Bees to represent the first steps of ball-strike technology in baseball. Stated Tom Shieber, Senior Curator at the Hall of Fame, "ALPB's introduction of ball-strike technology to high level professional baseball is historically significant. Even more fascinating is the prospect that ABS technology may reach the big leagues as a result of the Atlantic League's partnership with Major League Baseball."

Additional nominees for the Outstanding Innovation award include Baseball Hitting, Computer Vision, Load Management and Virtual Sports. The winner of the honor will be announced on Thursday, January 2. Other awards being given by SportTechie include Outstanding Team, Outstanding Executive, Outstanding Technology, Outstanding Venue and Outstanding Athlete. To see all the nominees, please CLICK HERE.

About The Atlantic League of Professional Baseball (ALPB)

With eight teams in the Mid-Atlantic and Texas, the ALPB is a leader in baseball innovation and a player gateway to Major League Baseball. Through its exclusive partnership with MLB, the Atlantic League tests Major League Baseball rules and equipment initiatives. The Atlantic League has sent over 950 players to MLB organizations while drawing more than 42 million fans to its affordable, family-friendly ballparks throughout its 22-year history.

For more information, please visit www.atlanticleague.com.

###