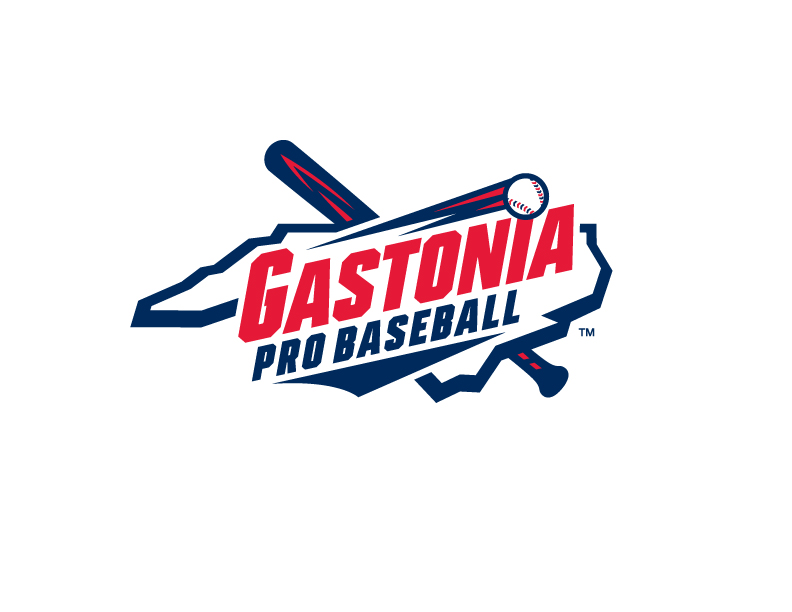 Gastonia, NC – October 8 Gastonia Professional Baseball announced today it has selected its final five considerations for the team name. Through online submissions collected from August 14-31, members of the community submitted over 700 team names they felt best reflected the City's unique assets, history and personality. Following a comprehensive discovery process in reviewing the submissions, club leadership narrowed the list to its final five: Gastonia Fire Ants, Gastonia Hogzillas, Gastonia Honey Hunters, Gastonia Hotshots, and Gastonia Uppercuts.
Fans can read the inspiration for each name and vote for their favorite at GastoniaProBaseball.com now through October 31. At the end of the voting window, club leadership will select the final name, with an announcement expected for late November or early December.
"I want to thank the community for collaborating with us on creating a team name that embodies the spirit of Gastonia," said Club Owner Brandon Bellamy. "I am confident that together we will build a team that we can rally behind, be proud of, and identify with for years to come."
To build on the excitement, the club also announced sales for its Premium Club Season Tickets are now live for the 2021 season. Including 70 homes games of the Atlantic League of Professional Baseball (ALPB) play, Season Tickets range from Premium Club Seating at $995 to Bullpen Box Seats at $490 per year, with the average ticket price under $8.00 per game. Homeplate, Dugout, and Bullpen Season Tickets will be released throughout the Fall, with 1-year and 3-year options available. All Season Tickets holders will be invited to personally pick their seats based on priority in mid-January at an exclusive event held at the ballpark.
Benefits to Season Ticket holders include on-site parking as part of their package, with a VIP Parking Plan to be announced in Spring 2021, as well as the opportunity to purchase advance tickets to other events that occur at the FUSE before they go on-sale to the general public.
"We are committed to offering first-rate, family-friendly entertainment at an affordable price point," said Club COO David Martin. "When choosing between a night out at the movies or coming out to the FUSE, from ticket prices to concessions and merchandise, our club will provide great value for all to enjoy."
Single Game Tickets" will go on-sale on February 15th, 2021, with General Admission tickets available for just $5.00. For more information on ticket options, visit www.gastoniaprobaseball.com.
About the Atlantic League of Professional Baseball (ALPB): With eight teams in the Mid-Atlantic and Texas, the ALPB is a leader in baseball innovation and a player gateway to Major League Baseball. Through its exclusive partnership with MLB, the Atlantic League tests Major League Baseball rules and equipment initiatives. The Atlantic League has sent more than 950 players to MLB organizations while drawing more than 42 million fans to its affordable, family-friendly ballparks throughout its 23-year history. For more information, please visit AtlanticLeague.com.
Brandon Bellamy is a passionate and purpose-driven real estate entrepreneur and currently serves as the Chief Executive Officer of The Velocity Companies. Over the past 30 years, Mr. Bellamy has excelled in real estate investment, real estate development, and private fund management. Mr. Bellamy couples a unique knowledge of market-rate and affordable housing development and a superior understanding of financial engineering to impact existing and developing communities. During his tenure at The Velocity Companies, the firm has developed and consulted on projects located in the Mid-Atlantic and the Carolinas with an aggregate asset value exceeding $500 million. For more information, please visit www.thevelocitycompanies.com.
Gastonia, NC: Just minutes west of Charlotte, Gastonia is one of the area's best places to live and work with an ideal combination of location, size, and livability. Gastonia is the largest of Gaston County's 15 municipalities and one of the largest cities in the Charlotte metropolitan area. Selected as an All-America City three times, Gastonia's desirable quality of life is the result of its beautiful natural surroundings, friendly neighborhoods, responsive government, and vibrant business environment. Gastonia Professional Baseball Social Media: Instagram: @GastoniaProBaseball, Twitter: @GastoniaProBall; Facebook: /GastoniaFUSE